• Registration for Admissions 2015 -16 is started.
• Announced an attractive sponsorship (50 – 80%) for the meritorious students with 80% of marks and above at +2 level.
• Announced a special scholarship (50 – 75%) for sports students with the grade of school, zonal, district, state and national levels.
• Released the fee structure for the academic year 2015 -16.
• Inaugurated our direct spot admission center at Kozhinjampara, Palakad District, and Kerala by Thiru. K.S.Thanikachalam, President of Kozhinjam para Panchayat Union, Palakad Dist.
• Our direct spot admission center at Chittur, Palakad District of Kerala will be inaugurated on 4th May 2015 by Thiru. Achuthan, Member of legislative Assembly of Kerala.
• Mobile Career Guidance for +2 students is organized at Ooty (Contact: 97902 39223).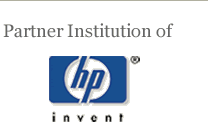 SAN International Info School ensures world-class IT education with highly talented faculty, and top-notch facilities. we offer a very innovative academic culture that stresses cooperative teamwork, entrepreneurship, and a global point of view, Yes, SAN can perfectly shape the professional in you to outshine in the world of competition.


I would like to take this opportunity to welcome you on behalf of our students, administration, faculty and staff members. We take great pride to offer an exceptional learning experience with state of art facilities in which students can achieve their best.