Other State & International
Students Support
Course and career guidance services.
Privileged enrollment and orientation.
Pick - up and reception.
Accommodation on arrival.
On - campus residential accommodation.
Exclusive religious facilities.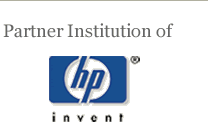 Library
SAN International Info School understands well the fundamental importance of a library in promoting lifelong learning and improving the knowledge, skills and competence of its students. The Institute from its inception had a library and information centre of exceptional quality and it has ever since strived to improve the high standards of this facility. Connecting both students and faculty with global resources of knowledge, the Library continues to adopt to challenging new demands and provides a professional and conductive learning atmosphere for the empowerment of its users.
Special Features
The fully Air Conditioned Digital Library has highly qualified, efficient librarians to ensure the availability of best possible information to the students. Standard text books and references books by well known authors are stocked, and every effort is made to obtain all titles recommended by the faculty and students.
Sports and Recreation
Our college provides modern facilities to enable students to pursue a range of recreational and sporting activities that cater to all levels of ability and interest. SAN attracts students from a variety of backgrounds from around the country. This gives atmosphere a cosmopolitan feel with plenty of opportunities thrown in to learn and understand other cultures and languages making this easier. SAN relies on group - based activities. Students are also encouraged to actively take part in cultural and co - curricular as well as extra curricular activities organized by the college and by the other institutions in the country.
Students with exceptional abilities in sports can expect cash incentives and sponsorships. Sports facilities for both indoor games like table tennis, Billiards and outdoor games like tennis, volley ball are available.
Accommodation & Food Court
Tranquil accommodation is made available for both boys and girls separately with well equipped and luxuriously furnished hostels that impart the feeling of "home away from home atmosphere" Air - conditioned rooms are allotted, subject to the availability and first - come - first - served basis. A Spacious Visitors' Lounge has recently added for the benefit of visiting parents / guardians.
An aesthetically designed food court serves nutritious and other la carte options to students and the faculty. High standards are maintained in cleanliness and hygiene.
The spotlessly maintained and spacious vegetarian and nonvegetarian dining halls in the hostels serve wholesome, nutritious food with the help of an unique steam cooking facility. Foreign students can also choose from a limited list of special food items.WIFI & PLAYGROUND for BADMINTON,VOLLEYBALL,THROW BALL,HAND BALL.
Career Guidance - Placement Cell
We provide the employers an opportunity to recruit well trained, well groomed, multi - skilled, multi - lingual students, who are mobile and willing to pursue their profession in any part of the Country.
A Separate centre, with a well - equipped conference training room and separate well - furnished rooms for interviews and counseling, has been set up and permanent training staff appointed to work for full placement. Encouraging students to hone their skills in industry that excels in a global marketplace has always been SAN International Info School's aim. Career Advisors are available to discuss ideas and plans, and students are encouraged to attend the wide range of talks, information fairs and recruitment events offered.